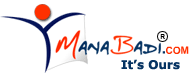 Latest News Details
'Scam in Satavahana varsity appointments'
Published on Jan 11 2017 | Updated on Jan 11 2017
The Telangana Congress has alleged large-scale irregularities in the recruitment of teachers in Sathavahana University in Karimnagar and also misappropriation of funds, and sought an enquiry by the CBCID.
Spokesperson of the Congress Konagala Mahesh alleged at a press conference that the in-charge Vice Chancellor and in-charge Registrar were involved in the irregularities as they violated all the norms of the University Grants Commission (UGC) in appointing assistant professors.
He also alleged that Deputy Chief Minister Kadiyam Srihari was in know of the things happening at the university and has not taken any action thus raising doubts over his role in the scam. He said several academic consultants were first denied jobs stating they were not eligible but the same were given appointments a few months later against all norms.
Mr. Mahesh said there were doubts over the appointments done in 2015 and information obtained under RTI has proved irregularities. "Money has changed hands and we will provide evidence if the CBCID enquiry is ordered," the Congress leader said demanding that the Government should take action against those responsibwithin seven days.
MORE IN THIS SECTION